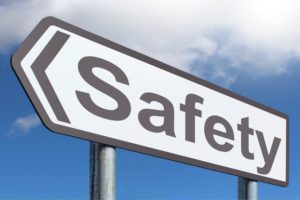 Life and Safety Consultants is offering an OSHA 30 Hour General Industry training this October and it is open to the public.
Use code OSHA100 by October 22nd and save $100 off the cost of the class.
Date and Time
October 30-November 2, 2018
8:30 AM to 5:00 PM
Location
Life & Safety Consultants, Inc.
31 Boland Court
Greenville, SC 29615
OSHA 30 Hour General Industry Training Course Description
This course covers OSHA Standards, policies, and procedures in general industry. Topics include scope and application of the OSHA General Industry Standards, general industry principles and special emphasis on those areas in general industry which are most hazardous. Upon course completion students will have the ability to define general industry terms found in the OSHA General Industry Standards, identify hazards which occur in general industry, locate and determine appropriate OSHA General Industry Standards, policies, and procedures, and describe the use of OSHA General Industry Standards and regulations to supplement an ongoing safety and health program.
Topics Covered Include
Introduction to OSHA
Managing Safety and Health
Walking and Working Surfaces, Including Fall Protection
Exit Routes, Emergency Action Plans, Fire Prevention Plans, and Fire Protection
Electrical
Personal Protective Equipment (PPE)
Materials Handling
Hazard Communication
Permit-Required Confined Spaces
Lockout / Tagout
Machine Guarding
Welding, Cutting, and Brazing
Introduction to Industrial Hygiene
Bloodborne Pathogens
Fall Protection
Safety and Health Programs
Powered Industrial Vehicles
Hand and Power Tools
Accident Investigation
Job Safety Analysis JSA/JHA
Arc Flash Awareness
Respiratory Protection
Respirable Crystalline Silica Awareness
For more information or to sign up visit our [enrollment page].