Successful safety cultures demonstrate distinct qualities in their safety character, mentality, and drive to achieve positive results.
They understand conceptual safety is worthless without the ability to produce positive result.  
David shared his thoughts in a recent speech at a Duke Energy facility in South Carolina.  The goal of the presentation was to provide a progressive method to balance your safety character and mentality with desired results.  Read David's publication in EHS Today summarizing the proven theory behind the Safety Leadership Triangle.
View this clip from David's address to the SCMA Workforce Protection Conference attendees in early 2014.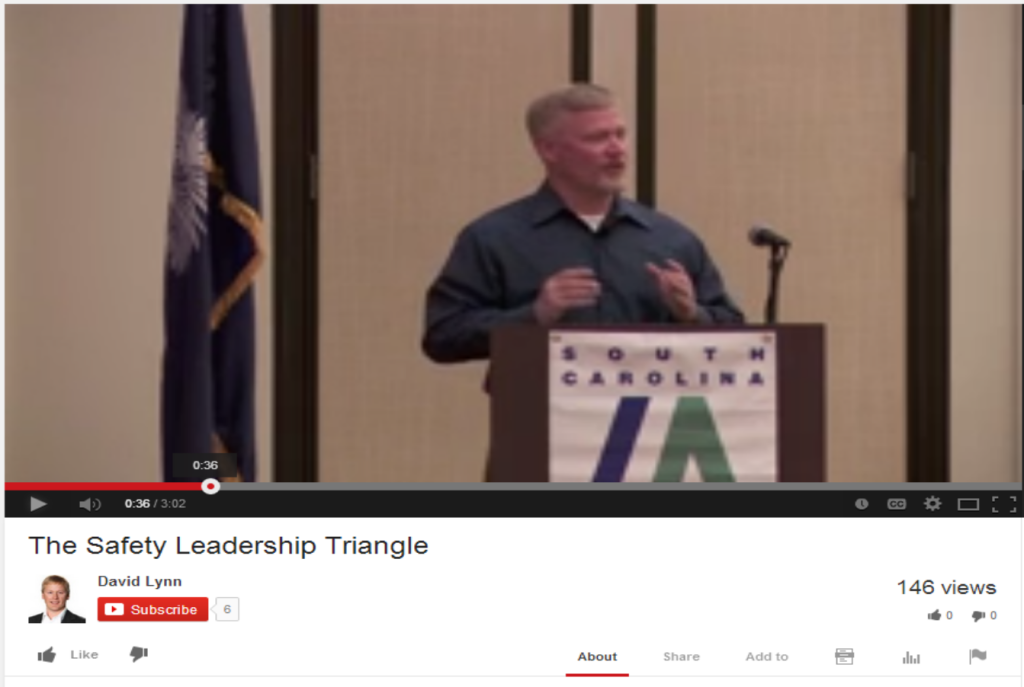 Interested in having David address your company's leaders?  Contact him here, or through the 'Book Us' page.